Four Classifications of Water Damage
9/8/2021 (Permalink)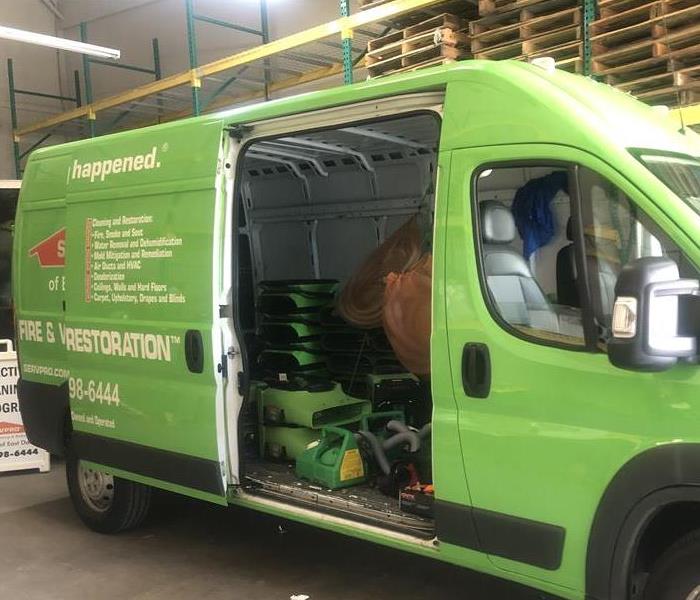 While there are three basic categories of water (clean, grey, black), there are also four classifications of water damages. The IICRC's S-500 Standard and Reference Guide for Professional Water Damage Restoration separates water damage into four distinct classes. Each class is based on the severity of the water damage, and they determine what steps must be followed in the mitigation and restoration process.
THE 4 PRIMARY CLASSIFICATIONS OF WATER DAMAGE
Class 1 is the least amount of water, absorption, and evaporation. It affects only part of a room or area; a little amount of carpet or carpet pads may or may not be wet. Also, larger areas containing materials that have absorbed minimal moisture.
Class 2 involves a significant amount of water, absorption, and evaporation. An entire room of carpet and cushion pad is affected. Water has risen up walls less than 24 inches. There is moisture remaining in structural materials and substructure soil.
Class 3 involves the largest amount of water, absorption, and evaporation. This water loss has saturated an entire area. Water may have come from overhead which may impact ceilings, walls, insulation, carpet, cushions, and subfloor.
Class 4 relates to specialty drying situations. Wet materials with low permeance or porosity such as hardwood, plaster, brick, concrete, light-weight concrete. Typically, there are deep pockets of saturation, which require very low specific humidity. These types of losses may require longer drying times and special methods.
SERVPRO of East Dallas has the knowledge, experience, and proper equipment to locate any hidden moisture lurking out of sight and clean up water damage of any size and get it done right the first time. If you or anyone you know experiences water damages, give our team a call.