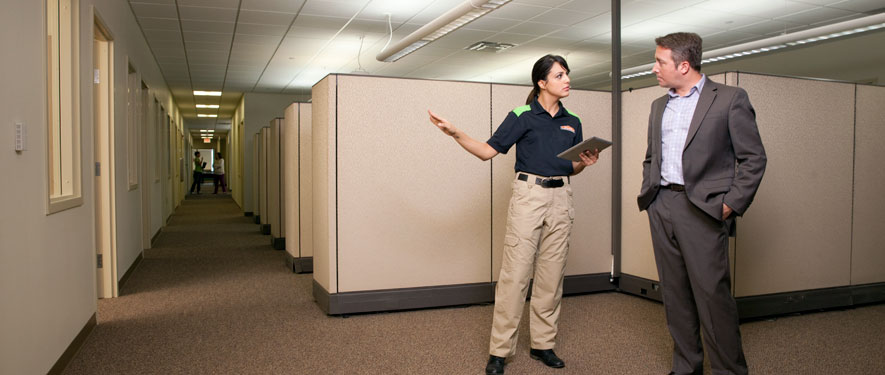 Commercial Cleaning Services
1. What Can Be Covered
One of the most important parts of getting commercial property insurance is determining what it will cover in the event of a fire. Essentially, this type of insurance covers the building itself, the assets inside and the assets that are just outside. These are some things that can be covered:
Computers
Equipment
Documents
Landscaping
Inventory


After thinking over what you have, consider how much your business' assets are likely worth and choose the amount of coverage that covers these costs. Also, consider any deductibles that would need to be paid before your coverage kicks in.
2. What Steps To Take
If you're looking to get this type of commercial insurance, there are some key steps you should take. First, thoroughly inspect your property. Take stock of every physical asset you encounter.
Next, meet with an insurance agent to get a better sense of how your coverage would work. If you can afford the agreed-upon coverage, it would likely be wise to invest in it.
Have Questions? Call Today – (469) 998-6445
Specialty Cleaning Services
SERVPRO of Balch Springs offers cleaning services ranging from cleaning restaurant hoods to removing biohazard contaminants. We have the specialized training and products to get your property back to business. Our cleaning services include the following: